New Members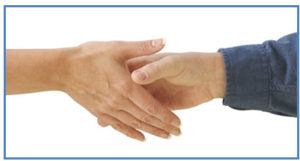 THINKING ABOUT JOINING FOUNTAIN OF LIFE AS A MEMBER?
The Discovery Series is how we welcome you into membership at Fountain of Life Lutheran Church. The sessions are offered at various times during the year. You can join the classes at any point along the way and complete the series on your timetable.
For everyone seeking membership at Fountain of Life you complete the 3-session Faith Introductions classes.
If you've never been a Christian church member, or were a member from another church other than the Lutheran Church – Missouri Synod (LCMS), besides the Faith Introductions you also attend the Faith Basics classes. Six hours of class time can be customized to your scheduling needs.
Please contact the church office Monday through Friday at (520) 747-1213 with questions or a verbal registration or email your interest to receptionist@follutheran.org.
SCHEDULE
Please call the church office to learn the next opportunity the New Member series will be offered.